Well here we are. The first day of govt enforced hometime. I can only leave the house for food or exercise. Not a problem.
This morning I baked bread. I've been told people have been doing it a while, but I'm just learning. It turned out to be alright – half the loaf has already been devoured. Exercise also happened, courtesy of Joe Wicks. It had me sweating, the baby giggling, and Amie holding on to the sofa for dear life. I was told it was meant for kids, as a replacement for their PE lesson. Learning this didn't make me feel any fitter, but the workout did, and hats off to the guy for both helping children and spotting the opportunity to capitalise during this diseasey crisis.
I also failed to make much headway in being productive. Maybe an hour(?) got done over at freecodecamp, which is probably enough to make me feel like I did a little something, but not so much as to mean I actually learned anything. So far it's the best resource I've found, other than people already in the industry, for those who are pretty new to programming.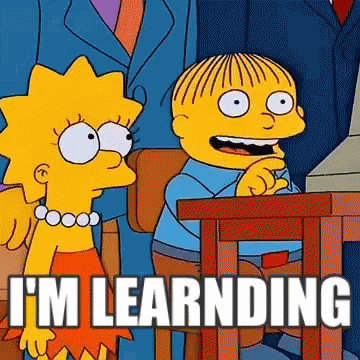 Ta, Ralphy boy, I'm trying too.
This could be a looooooong lockdown.