I am destroyed. The 5k took 27 minutes, which I'm told is pretty decent, but I forgot about a massive hill about halfway round the route I picked. As a result my legs are rubbery and there's a dull ache in my hip causing a fuckload of discomfort. Respect to people who run regularly and enjoy it. I miss not hurting.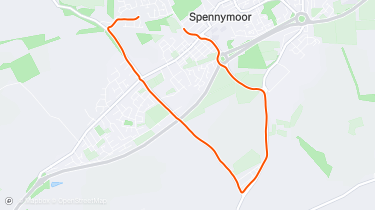 For some reason WordPress won't let me embed this properly, so I'm making do. Don't hate.
Actually you could probably title this 'Things I Miss'. I won't because then I'd lose track of what lockdown day I'm on. It'll happen eventually, but I'll be damned if I do it because I mistitle something.
I miss sport. The run brought it home. I'm writing this watching highlights of F1 from 2019. Whilst rugby records and I think about the Olympics. I also think that certain sportspeople (I refuse to call them sports 'stars' or whatever. Celebs.) are massively overpaid. Football players for certain. And F1 drivers. Golf and Tennis. I don't think Rugby is too bad with it. There's also definitely a disparity between men and women as well but I'll get into that at a later date. I just miss watching sport.
I miss travelling. Yes, I wasn't exactly jetting off every few weeks, but we were due to go to Spain next month. Rest assured that won't happen. I can look at destinations all day long but it feels somewhat emptier than it used to, back when things were normal. Before all that was in the way would be saving some money and getting time off work. Now there's a bloody bat-fever to get past.
Pubs. Again, we weren't exactly in them every single day. Maybe once a week? Twice or thrice for Amie. Funnily enough it's going on walks where this really hits home. Light exercise, decent weather, good companions. Just the thing to bring a lip-smacking thirst on. A desire for the beer garden.
Popping to the shops. Without queuing. Just a quick, in and out in ten minutes, grab a couple of bits kind of shop. I know now that I took these trips for granted. The positive is that I do now make better use of a shopping trip; the food from one lasts closer to two weeks than one. It's probably twice as expensive as the old weekly as you would expect, but if you add in all the little trips that would usually happen, it works out cheaper. It's nice to see some good result come out of the current unpleasantness. 
Most of all I miss my legs not hurting.